What's Happening with Manucy Realty & Associates?
---

---

---
Success!
What does one do when they want to get off the island and find a country escape? They contact Manucy Realty, that's what!  We searched for a year and finally found her paradise!  All the boxes were checked including the chicken coops!
---
---
Nothing better than assisting an old, dear friend to sell her home so she can move to the next phase of her life! Congratulations, Angie and thank you for your friendship and patronage!
---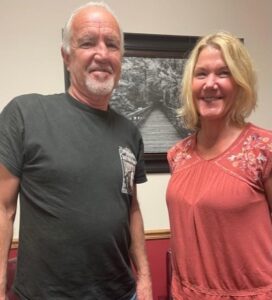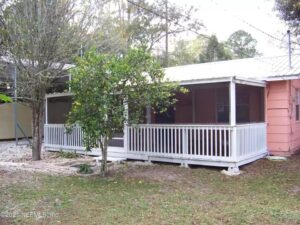 February 25, 2022 - Closing day for Mr. Larry on his waterfront property. 2 more closings set for Monday, February 28, 2022! That'll be nearly $1,000,000 sales in just last few weeks of February!
---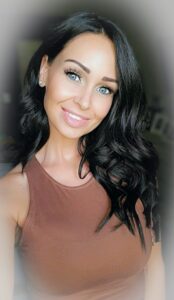 Welcome to the Team - Ashley Fowler!
Hello! My name is Ashley Fowler and I am so excited to be the newest Realtor added to Manucy Realty & Associates! Originally from Georgia, I moved to the area with my family so my son could attend the Florida School for the Deaf and Blind. We quickly learned this is where we would call home. As a Realtor, teacher, and mother of two, I am relentlessly helpful in educating, guiding, and supporting you through your real estate needs. I look forward to many new and fulfilling experiences!
"Dedication that moves you"
---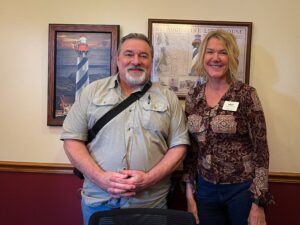 So happy to report our FIRST CLOSING of 2022! Thank you very much for your confidence and your patronage!
---
We're very proud to announce that, with her closing of a ONE day on the market listing in Heritage Landing, Brenda Beason Manucy is a Member of the Million Dollar Sales Club for September (and we're just over halfway through the month)!
---
Closing day on Friday, September 17th, on a beautiful home that sold after only ONE day on the market! Special Thanks to Stacey Mets for allowing Manucy Realty & Associates to sell your home in Heritage Landing. Special thanks to Joe Desiderio with StĀ Relevant - Real Estate Photography & Social Media Marketing for the great pictures and Stephen Boyd Collins & Wayde Carter with Land Title of America for closing perfection.
---
So, what happens when you're transferred out-of-state and need to sell a beautiful home like this one and are worried about "time on market?" Well, you call "The Property Sisters" and, in this case, Brenda Beason Manucy, will get it sold in a WEEK!
---
Closed on this home in Palatka. Out of state single mom first time home buyer relied on Brenda Beason Manucy with Manucy Realty & Associates to take care of all the details & inspections. Congratulations Trisha!
---
Paying it Forward
Thankfully, 2021 has thus far been a very blessed and productive year. Of course that's great business news to share with you all, but what makes that fact  even more important, is that it has allowed us to assist a very dear colleague who is battling cancer. We were able to present a check to his wife that has enabled them to pay down some of their mounting medical bills. We pray for a VERY speedy recovery!
---
Above & Beyond!?
Not long ago, and in a very short time, Manucy Realty & Associates sold the St. Augustine South home of the Beavers. We then helped them to move their entire household WAY over to Steinhatchee! Well, they just purchased their Steinhatchee dream home and we again were there for them. Took everything OUT of storage and into the dream home!
Are we bragging? Well, yes, maybe a bit, but the real point is that WE'RE THERE FOR OUR CLIENTS; before, during and AFTER the sale!
---
Happy Father's Day in Heaven, Daddy!
Awesome day on Norris Lake in remembrance of dad. Happy Father day in heaven. Miss you and love you!
---
Goodbye Teaching Career, Hello FULL-TIME REAL ESTATE CAREER!
Well...the best of the best teachers joined me for a little get together for my teaching retirement career. Thank you everybody to the bottom of my heart!!! Now...onward Manucy Realty & Associates, LLC . Full speed ahead!!
---
Closing Celebration!
We were so thrilled, humbled and appreciative of past clients Jessie & Jamie Karanas referring their in-laws/parents, Kim & John Succo, to us, that we felt a HUGE need to celebrate! So, that's exactly what we did! We were honored that the entire family joined us for a soup-to-nuts dinner at Salt-Water Cowboys! Thank you Karanas and Succo families for your loyalty, trust and business!
---
Referrals Are The Best!
---
Sell One & List One!
The Property Sisters had a great day this 3rd week of January 2021; a quiant mobile home in the heart of St. Augustine was sold and, at the same time, we obtained a NEW listing for a beautifully restored, gem of a home located in Jacksonville, FL with an interesting story! Our VERY generous client purchased this home not long ago for their son who'd planned on attending a college in close proximity to the home. However, his career goal changed, college plans got set aside, a new career path was plotted and the house was no longer required! So, The Property Sisters were summoned to work their magic!
---
Another Closing Success!
After the frustration with having their home listed for MONTHS, unsuccessfully, the Beavers choose Linda & Brenda to get the job done FAST!
Well, guess what?! The Property Sisters DID get it sold fast! Multiple offers within DAYS of listing with Manucy Realty & Associates and, today, we closed!
---
Happy 91!!
"Happy 91 years young to our mom. Love you
mom
---
Closing Deja vu!
"A second successful closing for Pires family".
Since having the pleasure and benefitting from the expertise, during their first time using Manucy Realty & Associates, the Pires family, who were in search of an investment property, called on us once again for assistance!
The result? ANOTHER Successful closing =
---
ThanksGIVING BACK!
When your business is community centric, we're ecstatic to give back! Thanks, RJ Murray Middle School for allowing us to contribute!
---
Tennessee Reunion 2020!!
---
Woo-hoo! We're REALLY on a roll! ANOTHER SUCCESSFUL CLOSING!
Interlachen has a new family! Daniel and Karen Fredyma (and dog Zoe) are the proud new owners of a house on Little Hewitt Ln and we couldn't be happier to have played our role!
Congratulations, Fredyma family!
---
SOLD! Yep, we're on a Roll!
This beautiful, wooded, high & dry, 1.25 acres lot (which sits right on Lake Argenta in Putnam County - yes! Our reach is wide!) recently sold! The seller couldn't have been happier with the service we provided and we were glad to be able to provide the service needed to get this parcel of land off the market!
---
Another One Sold!
Another successful closing on 4/13/20. John & Marjorie Casey became the proud owners of 6163 Mercer Circle West. The couple have been married for twenty years and this is their first home. They fell in love with the home at first site and felt this was the one. It was my great pleasure to serve them and to cater to their needs!
---
Our beloved Mother celebrating her 90th birthday during Christmas week!
---
It's Closing Time!
Those my be words that bring back sad memories of times when the party was over, but not in this case! For Manucy Realty & Associates, these are words of pure joy! Specifically, we successfully navigated some pretty rough seas to close another home sale!
This journey began several months ago when we were lucky to be contacted to list a mobile home, and surrounding property, for sale. Not long afterwards, a young couple from Massachusetts saw this listing and flew here, with their young child, to view this Palm Coast home.
They envisioned the home as it COULD be with some basic improvements, which would allow them to comitt to purchasing the home. Add a significant remodel along the way and, slowly, but surely, this property would become their dream home near the beach in the Hammocks.
Obstacle after obstacle each step of the way. Repairs, extensions, then more repairs needed to meet guidelines, mobile home HUD plates lost and researched and found... the list seemed endless! Though, with early morning and late night collaborations between the buyer, seller, lender and Manucy Realty & Associates, we made it happen and closed the deal to the immense satisfaction of all!
Thank you to all involved! We hope that you'll give us a call and allow us to be your Realty advocate!
---
It's Closing Time!
Another awesome closing by Linda Beason! Thanks very much to Therese & Luther Devine. We trust that you and your son, Alex, will enjoy your new home for many years to come!
---
Another Major Milestone Achieved!
April 24, 2019 - a VERY auspicious day in Manucy Realty & Associates young history!
Why? On this day, Linda Beason closed on her very first home for our fledgling agency! Please join us in celebrating this milestone by giving this post a "Like" and dropping a comment for Linda!
We asked Linda to tell the heartwarming story and here it is, in Linda's own words:
"Adrea was a first time home buyer who desperately wanted to get out of the renting world. Like almost every first time home buyer, Adrea didn't know what is involved in the process of buying a home. She was apprehensive and nervous about taking this journey. Luckily, Adrea was referred to me by a loyal client, with whom I am currently working, who attends the same church as does Adrea! She told Adrea, 'Linda listens to what are your needs and what it is that you really want in a home. She makes the buying process an enjoyable one. You can trust her.'
At the beginning of March, Adrea contacted me expressing to me all that she wanted in her dream home. Being a single parent; she's a mother of a 10 year daughter who was already enrolled in school, the right location was essential. After viewing only three homes, Adrea exclaimed, 'this is it, this is the one!' Within minutes, I had the offer created, signed, organized and submitted. No happy ending yet, though, as an offer had come in before ours. To our great disappointment, that other offer had been accepted. Adrea was devastated, but, undaunted, we restarted our search. However, I never gave up on that house for Adrea. I viewed the "Back on the Market" listings obsessively! Then, about 2 weeks later, there it was, 'Back on the Market!' Needless to say, I quickly recreated the offer, delivered it and, this time, it was OUR offer that was the one accepted! Shortly thereafter, on April 24, 2019, we closed on Adrea's very first home!
I am honored that Adrea put her faith in me and Manucy Realty & Associates to achieve her dream of owning a home. I love that part of my job the best!"
---
Our First Ever Closing!
Not long ago we posted on our Facebook page, about the whirlwind tour of available homes in the Jacksonville area for a NY couple that had 4 days to see and decide. We posted afterwards that we were successful and found them their dream home!
Well, today we're thrilled to announce that we completed our very first CLOSING!
Maria & John Pires, welcome to Northeast Florida and thank you very much for putting your trust into Manucy Realty & Associates!
(Pictured: the dream home, very cool, hand-made, thank-you gift baskets and the moment of truth - signing!)
---