What you need to know before you buy or sell your home.
Whether you're a first-time home buyer or a seasoned seller, there are lots of things to know and factors to consider to ensure you're making the right decision about your home. If you have lots of questions about the process, you're not alone.
What's the biggest mistake people make when trying to sell their house?
The biggest mistake a seller can make when getting their property ready for market is misjudging the amount of time and effort required to adequately prepare. Oftentimes, people think that selling a house is nothing more than putting a few pictures on MLS. They look at their neighbors who might have sold for a high price, and don't realize the amount of effort that it took to achieve that result. Today's buyers have options and they will wait for the best property. Sellers must view their properties with a critical eye and try to imagine their home as a potential buyer would see it. This is where a realtor adds value and can guide you through the steps necessary to market your home in an effort to attract a smooth transaction and a top dollar result!
What's the easiest, quickest and cheapest thing sellers can do to their home that will have the greatest impact?
Decluttering the home has an immediate psychological reward for both the seller and for prospective buyers. Use decluttering as an opportunity to pack and purge. Put away everything that is not currently in use, remove personal effects, family photos and unnecessary decor. Furniture may have to be removed to make a space appear bigger and brighter. Complete tasks that you may have been putting off (such as organizing closets, tidying up your den or work space, organizing your kitchen cupboards, washing out the fridge and cleaning the garage). If possible, invest in a professional cleaning service to come through right before the home hits the market. A clean and well-organized house goes a long way with a potential buyer.
What are the top three questions buyers should ask about a home in which they are interested?
Manucy Realty & Associates recommends asking these three questions:
Have there ever been any floods or water damage in the home?
Have there been any major improvements or repairs to the home and if so, were professionals used and do you have the proper permitting?
What is the age of the mechanical systems?
What are your best tips to help a buyer negotiate the best price?
Use a realtor. A realtor has access to information and has the required skill set necessary for you to make an informed decision and protect your best interests when negotiating the best price.
How important is staging to the selling process?
It is very important to prepare your home for sale. Other retail sectors heavily depend on marketing to attract buyers, why would you not take the marketing of your home, your biggest investment, just as seriously? You only have one chance to make a first impression and there are often simple improvements or changes that can be made to help you put your best foot forward. Set the scene for the wow factor!
What are your top staging tips ?
Declutter and edit! Neutralize loud wall colors and smells in the home. Make sure spaces are well lit with a consistent warmth of lighting. Curb appeal is important, tidy the lawns, re-edge flower beds, add fresh mulch and clean exterior lights. You may wish to paint the garage and front doors to suit a new trend.
How can a buyer make their offer stand out?
Every situation is different and as such, every offer will be unique. Your realtor is there to guide you and gauge how to best construct your offer to suit the negotiation at hand. Your realtor will know your story. It's their job to build a kind rapport with the other realtors involved and be able to present you, their client, in the best light possible.
How can a buyer get a comprehensive overview of the home's history?
Working with a professional realtor will allow for you to be provided with the best comprehensive history of the home possible by using search tools, reports and asking the right questions. A realtor will work in your best interests and protect you from the unknown. Hiring a professional inspector is also an important factor in flagging any signs of unreported issues that may serve as a problem later.
WHAT DO I NEED TO QUALIFY FOR A HOME LOAN?
There are several requirements for a mortgage, including a lot more paperwork than what used to be necessary. What you will provide will depend on whether you are self-employed or an employee as well as other factors. In general, you will want to be able to prove that you have stable employment, ideally for 2 years or longer. You will need to provide tax returns, bank statements, your W-2 forms, recent pay stubs, and your credit report which is usually hard pulled once you are serious about a particular lender.
CAN I GET A HOME LOAN IF I HAVE BAD CREDIT?
Yes, you can still qualify for a home loan with bad credit. These are called "subprime" mortgages and they will often come with high fees and interest rates, so that should be expected. You can choose to apply at different lenders with your current credit to see what options you may have. Most will not require a hard pull of your credit to determine your eligibility. Or it may be in your best interest to pay down some of your debt and work on removing negative items from your credit report in order to improve your score.
WHAT KIND OF CREDIT SCORE DO YOU NEED TO BUY A HOUSE?
Although you will find some variation in this answer depending on which lender you ask, many recommend that your FICO credit score should be 680 or higher for the best interest rates and loan options. Some lenders will be able to accept lower scores such as 640 and even lower, but you may not get the most flexible options when it comes to interest rates and loan choices.
HOW MUCH DO I NEED TO MAKE TO QUALIFY FOR A MORTGAGE?
The answer to this question depends on the price range of the home you are looking to buy. There are a variety of online calculators that can help you determine the amount of home you can afford based on your monthly gross income, with the monthly payments for your debts also taken into account. Your debt to income ratio is a major metric that will be used to determine how much of a mortgage you can qualify for. When your current debts and mortgage payment are combined, it's recommended that they should not exceed 36% of your gross monthly income.
HOW LONG DO YOU HAVE TO BE ON THE JOB TO QUALIFY FOR A MORTGAGE?
As a recommendation, you should have at least 2 years of verifiable employment before applying for a mortgage, in order to be eligible for a conventional or FHA loan. Lenders want to see a predictable and stable employment track record, and 2 years is the minimum they typically require. This does not mean that you have to have the same job for 2 years, however, if you have had different jobs you will simply need to provide income documentation.
BUYER'S GUIDE TO HOME INSPECTIONS
A home inspection is not required in many home purchase agreements, but it is truly essential. You have to know what you are buying, inside and out, and only a high-quality home inspection can help you determine the details.
THE INSPECTION PERIOD
Usually, a home buyer has an inspection clause in the contract once they sign on the dotted line. This inspection clause allows them to apply a home inspection before final closing. It dictates the timeframe for the inspection, which is usually 14 to 30 days. You are allowed this period to do the inspection and make a final arrangement for closing on the home. How long do home inspections usually last? The actual inspection may take a few hours, but rarely more than two different visits over two days. The inspection results should be back within the week.
WHAT INSPECTORS ARE LOOKING FOR
The home inspector will provide a report based on their findings. This report will rank various aspects of the home based on the quality. What is included in a general home inspection? Typically, it varies from ratings of material, major, minor, and cosmetic. A material condition rating means that the issue is a significant concern and may impact safety. This is the worse rating for a specific area. In fact, many banks may not fund a home mortgage if the inspection report has any material marks.
A major rating is substantial and reflects a need to repair or upgrade (though it may not necessarily pose a danger) while a minor rating needs repair down the road and a cosmetic rating typically refers to a worn,  though functional, condition. Inspectors will review major parts of the home, such as the bathroom, toilet, plumbing, kitchen stove, foundation, walls, insulation, and much more.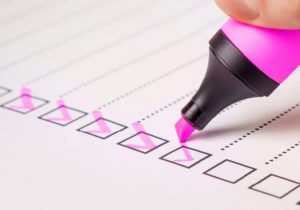 THE ULTIMATE CHECKLIST
So how do inspectors determine the results above? They will undoubtedly use a guide, more properly known as a checklist. There is a universal home inspection checklist that many inspectors will use. You can download one online and review it for yourself. It may be a good idea to use it as a template for repairs and renovations, and match it with the home inspection results. Your home inspection checklist may differ from that of the home inspector or they may add new aspects not covered in the industry checklist. Regardless, the checklist will keep every involved individual on the same page as to the condition of the home. The checklist can also guide you to the right questions to ask during a home inspection. Inspectors are legally bound to report on everything they find. If you can, try to hear their reports directly so you can learn what minor actually means and what needs to be addressed.
WHO PAYS FOR THE INSPECTION?
The inspection is necessary. But who should pay for a home inspection? In most scenarios, the buyer will pay for it and take the lead on hiring the inspection team or individual. A buyer can also negotiate different terms for payment so the seller pays for it. This will be added as a clause. With that said, this approach is not traditional. Because the inspection is for the buyer and their benefit, it is usually their upfront cost to handle. Always follow the professional home inspection checklist during the review to stay consistent and thorough. Don't be afraid to ask for clarification or an actual physical site inspection upon receiving the final report. Get down and dirty! Know exactly what you are buying and what is at stake. To take this even further, you can consider specific and more intensive inspections for radon, asbestos, septic, and more.
WHAT IS HOA AND WHY IS IT IMPORTANT?
HOA stands for Home Owners Association. For some, having an HOA is a deal breaker. For others, they wouldn't want it any other way. An HOA adds an interesting addition to many home purchases and introduces some things that could be extremely valuable for you as a new homeowner. So, whether you're looking to purchase a home or are a new home owner, what and how does HOA impact you?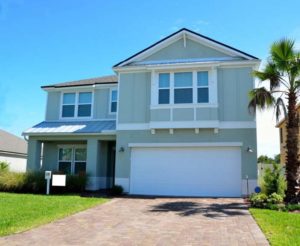 THE BASICS OF HOA
Homeowners Associations are organizations usually created to specifically develop, secure, and generally care for a specific neighborhood. If there is a clearly marked neighborhood, there is the potential for an HOA. Many apartment complexes, condos, and tight-knit neighborhoods have HOAs behind them.
WHAT DOES AN HOA DO?
We know they can care for the neighborhood, but what does this mean? What is HOA? Every HOA functions a little differently and the things they do can vary tremendously. The HOA will typically do a number of things for a community.
They maintain various community amenities. This can include tennis courts, pools and spas, massage room, fitness rooms, and much more.
They help maintain the exterior structures. This includes anything from the roof to the exterior painting, the landscaping, and the parking pavement.
They facilitate and manage quality-of-life features, including anything from recycling, pest control, and more. These are features homeowners would typically pay for directly.
They may pay for and supply maintenance workers and security officers.
They facilitate social groups, fostering a community space and common grounds for residents. Common groups include card games, chess, crafts, and much more. Residents can also propose ideas.
While HOAs are common for senior communities, they can be present in any neighborhood.
HOW DOES AN HOA WORK?
How do they pay for these services? Owners, whether they like it or not, must pay HOA fees. These are usually paid by the month. Owners can rent out their property to tenants, and owners often carry the HOA fees directly. HOAs also have numerous rules and restrictions that owners must abide by or face property liens. The rules are created to make a safe and consistent space for the owners. This could include items allowed on an outdoor patio, the height of new home additions, the color of the front door, and a whole lot more. There is typically a rulebook or covenants that dictates how an HOA operates and what it controls and how. It is important you know these things before buying a home because they could affect your overall vision and expectation for the home.